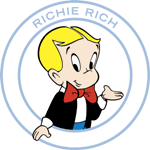 This morning, I read a commentary on seattlepi.com from columnist, Christy L. Thomas called Seattle too pricey for normal people.   It's regarding her move from Boise and how she and her boyfriend are considering whether or not they can afford to buy what they would like to have in Seattle. 
The part that struck me, being a Mortgage Planner, is that they are selecting a 15 year fixed mortgage for their financing.   That avenue would be an expensive choice for anyone.   She mentions trying to find a home priced around $320,000 based on what she sold her Boise property.   I'm assuming that Christy and Tom (her boyfriend) are conservative folks since they're looking at a 15 year fixed mortgage…so the following comparisons are based on putting approx. 20% down.   I'm also using the rates I quoted on Friday.
With a sales price of $320,000, their loan amount would be $256,000.  A mortgage amortized over 15 years would provide a principle and interest (P&I) payment of $2108.75
A mortgage amortized for 30 years with P&I of $2108.75 would provide a loan amount of $356,480 and an approx. sales price of $427,750.
Amortize a mortgage over 40 years with P&I of $2108.75, you will have a loan amount of $377,270 and an approx. sales price of $452,725.
Same payment with each scenario…except you're able to buy $132,725 more home using a 40 year fixed over the 15 year fixed and  $107,750 more home with the 30 year fixed mortgage.    With an interest only product, such as a 30 year fixed rate with a 10 year interest only payment, the savings (or how much more home they could buy) would be even more substantial.
I hardly ever recommend 15 year fixed mortgages to my clients…unless they're doctors or someone who makes so much money that their mortgage deduction is reduced and they all ready have all the investments they need.  
Even if Christy and Tom's case where they want to "look around and buy the home where, if we're lucky, we'll grow old together".    Why pay off your mortgage and lose one of your best income tax deductions?
Christy, Seattle is not too pricey for normal people…your 15 year fixed mortgage is.