Lots of talk about Low Inventory since Jan 1 2012. Most suggesting that there are fewer sellers who want to sell, or are able to sell. I've yet to see anyone point to the obvious conclusion…that fewer are "For Sale" because more "Have Sold".
Looking at the 1st 6 weeks of 2012…yes inventory is much lower than 2009, but then 79% more homes have sold in the first 6 weeks of 2012 than in the same period of 2009. Result? Fewer are For Sale becasue 79% more have Sold.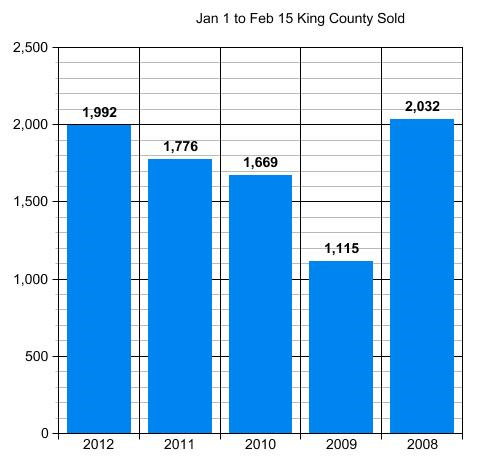 Given the Tax Credit boosted the number of sales from 1,114 in 2009 to 1,669 for the same period in 2010 , to be riding 19% higher than 2010 without a Tax Credit is pretty significant.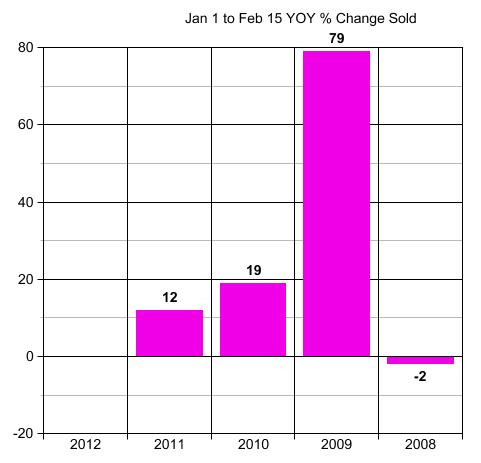 When you strike a number for Standing Inventory at the end of a month and say it is "low"…remember to add back all the properties that have sold during the month.
Often fewer are For Sale…because someone else bought them.
********
King County – All Residential Property – Stats not compiled, verified or published by The Northwest Multiple Listing Service.