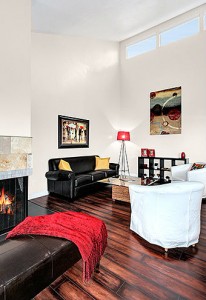 Whether I am helping a client sell a house or a condo, my thought process is generally the same.
Start at "buyer profiling". Who is likely to buy this property? Then make a list of the top 3 to 5 reasons why THAT person, whom you have targeted as the likely buyer, will choose THIS property over others that are for sale.
The first part, "buyer profiling" is an old method I learned when I was a Certified Corporate Property Specialist for Coldwell Banker back in the 90s selling vacant properties where the owner was relocated for job reasons. There is less of an emotional pull from the owner, and the process is more of a business effort to sell, with little to no accommodations for the seller's emotional "triggers".
For this condo, which was sold about a month ago, I determined the individual would likely be a single professional person…or at least that would be the person who might pay the highest price for it. I also determined that the person (or possibly couple) would likely be younger vs older because there were a lot of steps up to the front door. Not likely an "empty nester", as might be the case for a ground floor unit with no steps.
Next I listed the reasons why someone would choose THIS condo over the other 65 or so condos for sale in Kirkland at the time priced at $250,000 or less.
1) View of Lake Washington (only 6 of 65 have a view of Lake Washington)
2) 1,000+ square feet (only 11 of 65 are over 1,000 sf)
3) Super high ceilings on the inside interior walls of the main living space
4) Clerestory Windows at the top of the high ceilings
5) Travertine and "wood" floors vs carpet
It is very important that you match your staging and photos to the main selling features of the property. NICE is not good enough. This particular condo is a great example of that because the owner hired a professional stager and I had the photographer take photos…but…
I just wasn't happy. I didn't feel the property would sell at its highest possible price based on that in person and online presentation. It was nice, the photos were "good" and better than most if not ALL other properties for sale. But they just didn't tell the STORY of THIS condo well.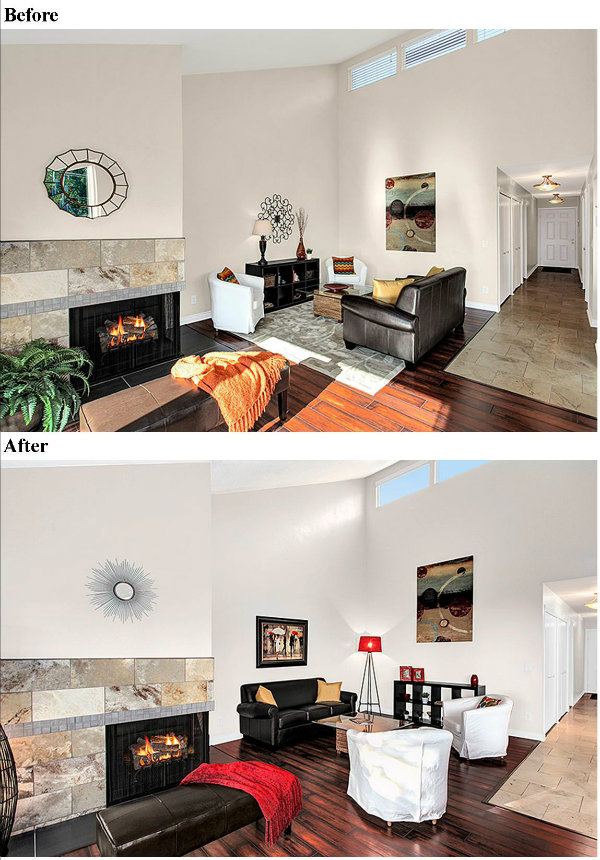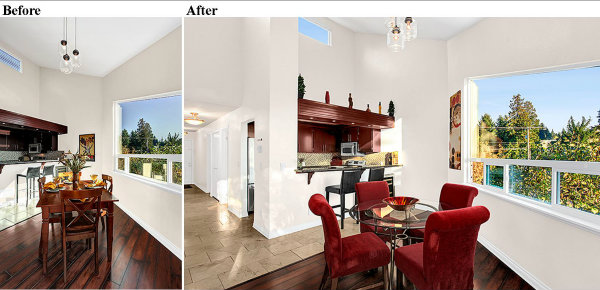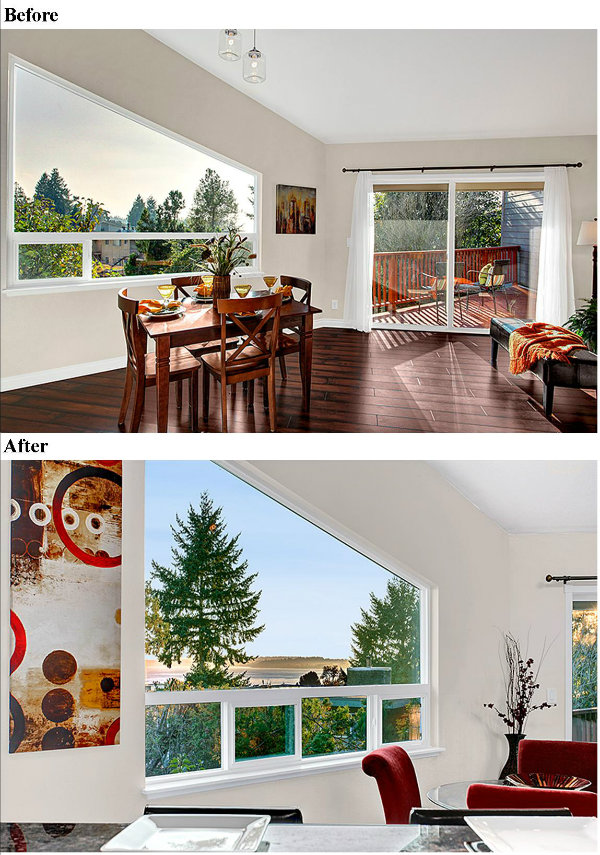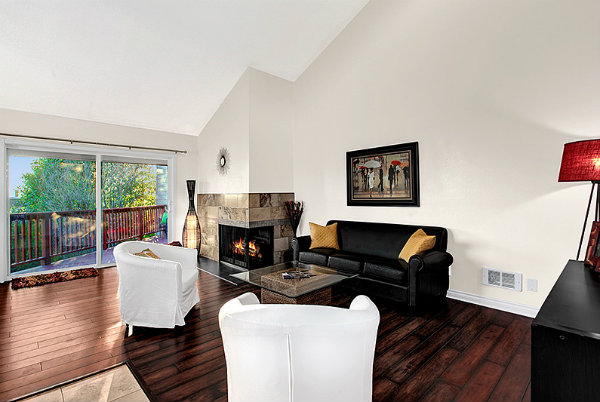 full set of before photos and the full set of after photos click on those links from the photographers site at HD Estates.
I use Brooke at HD Estates for my listing photos, and it was funny that when she first came she knew immediately that I had not staged the condo. She had done several of my properties this year, all of which I had staged myself, and she just knew. The tired old floor lamp with the fern…the granny orange shaw vs the red throw…the weeds on the table vs the art deco glass bowl…even in the bedrooms and bathrooms she just knew something wasn't quite right. 🙂
I'm glad I went to the extra time, trouble and cost. The owner paid $92,700 for this condo just two years ago and we were able to sell it in less than a week with five offers at $233,000 with no home inspection contingency and no must appraise clause.
Might that same result have happened if I did not re-stage it myself and have the photos redone? I don't really know for sure. What do you think?