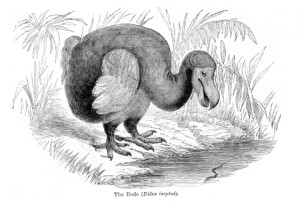 I recently had a local mortgage originator contact me because his company is requiring that he takes his mortgage blogs off-line.  His employer told the MLO that it was due to recent Washington State regulations.   In my opinion, his employer probably wants one less thing to worry about in this day and age of trying to operate a mortgage company so telling mortgage originators they cannot blog is much easier than making sure their blogs and outside websites are compliant.
Washington State mortgage originators, are you aware of these rules?  WAC 208-660-446 went into effect November 5, 2010.
When I advertise using the internet or any electronic form (including, but not limited to, text messages), is there specific content advertisements must contain?

Yes.  You must provide the following language, in addition to any another, on your web page or any medium where you hold yourself out as being able to provide the services…

(3) Loan originator web page.  If a loan originator maintains a separate home or main page, the URL address to the site must be a DBA of the licensee and the licensee's name must appear on the web page.  The page must also contain the loan originators NMLS number and a link to the NMLS consumer access web page for the company….

(5) Oversight.  The company is responsible for the web site content displayed on all web pages used to solicit Washington consumers, including main, branch, and loan originator web pages.
I'm fortunate that my employer does allow me to blog.  Back in the Spring of 2010, during a scheduled audit with DFI declared my blog to be an unregistered trade name.   We did register my mortgage blog with the NMLS, which included paying additional licensing fees.
There is so much for consumers to be aware of and I find that blogging actually helps me to be a better mortgage originator.   When you write about various mortgage scenarios as a mortgage blogger, it causes you to research your underwriting guidelines and to stay current.  I'm constantly looking for "the latest" information for new content to share with my readers.  I seriously cannot imagine not being able to blog about mortgages.
I don't blame this mortgage originators employer for not wanting to manage the content of their employee's blogs.   However it's a sad day when a good mortgage blog is removed from the internet.   I can't tell you how many consumers thank me for writing and sharing reliable information about mortgages.  A quality mortgage blog provide current guidelines and trends to consumers and real estate professionals. 
If mortgage blogs in our state cease to exist, I suppose people will need to rely on what banks want them to think about mortgages, which I've found to be misleading on several occasions.