Next week, I'm helping to organize an internet marketing educational event and I encourage everyone interested to set aside next Thursday to join us!  For the BuzzRE event, we've lined up some of my favorite educators in real estate marketing including: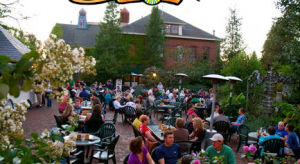 In addition to the great lineup of speakers, there's going to be ample opportunities to learn from and network with hundreds of agents from the Pacific Northwest, many of whom are leaders in internet marketing.
It doesn't matter if you're want to learn about SEO, SEM, blogging, conversations, tools, or any other online marketing topic, the experts will be there and you just need to join us to take part!
Details for location and much more are on the BuzzRE website, but here's a few key stats:
Cost: $25

When: June 2nd: 6pm – kickoff party
June 3rd: 9am – 5pm (with after party till 11pm)

Where: McMenamin's Edgefield
2126 S.W. Halsey St.  Troutdale, OR 97060
(Just 10 minutes east of PDX)

More info: http://buzzre.com/

Registration: http://ticketsoregon.com/event.php?event_id=537/
We ran another BuzzRE event in Orange County a few weeks ago and it was so much fun. So many great people and so much great feedback, which has really helped guide this event in Portland!
Are you going to be there???  Let us know!
Let us know if you're going to be there!  Either here or on Twitter!  (The hashtag to connect on twitter is: #BuzzRE).  And just a few of the Seattle folks I've noticed mention they're going to be there include: Linda Aaron, Galen Ward, Darin Persinger and Scott Thomas…
So much fun and let me know if I can add your twitter handle to the list!
[For those interested in a trip down memory lane… I had conversations with another real estate old-timer not too long ago, and we look back at the Las Vegas NAR event in '07 as the kick-off point for real estate conversations on Twitter…  Back then, we were all trying to figure out if there was anything behind the hype of Twitter, and it seemed to me that the best place to figure out if it made sense was at a conference where we could use the tool to better connect.  With that in mind, I posted a list of real estate folks with Twitter accounts who would be attending NAR so others could follow along and connect with us. While the list started off small (I published the list with only 5 twitter profiles: Jeff, Joel, Jessica, Keith and Myself), I remember that by the end of the week, I was connected to over 50 people on Twitter who I'd met at the conference…  and I like to think that the background real estate conversation on Twitter that was sparked at NAR '07 has never really died down!
Anyway, I was reminded of this story as I posted this list of a few folks from Seattle joining us at BuzzRE and realizing how these small lists of people sometimes blossom into unpredictable and amazing conversations!]
I hope to see you in Portland next week!