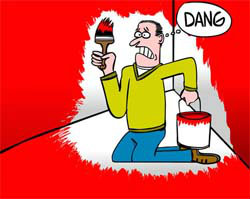 Seattle Area – Choosing Best Place to Live. I recently received a request to write a new post on this topic. Even I find most of the articles I have read on this topic to be very confusing. Like this one that mixes a few "Really?!?" with the obvious best places. Or this one that jumps from one extreme to the other pretty quickly back and forth.
If you are renting vs buying you can use the lists of Best Places to Live in the Greater Seattle Area pretty freely, as you can skip around at the end of each lease until you find a place you may want to permanently call "home". But if you are buying a home, you need to dig a lot deeper before spending your hard earned money, as switching out is costly and easier said than done.
Since this post is by special request, I asked the requester to give me some basic parameters he has set before beginning his quest as to where to find that type of home, at that price, in the "best" area his money can buy.
With inventory so very low and "best" homes in best areas selling very quickly and often with multiple offers, you can shorten your time frame dramatically by testing your parameters in advance. This way you will not be waiting and waiting for something that simply does not exist in the area you have targeted to search.
Again, these are parameters given to me by an unknown person in an email request to write this post, and not necessarily in the order given.
1) SCHOOL RANKING
The stated objective was:
Elementary School Ranking = 9
Middle School Ranking = 9
High School Ranking = 9
I think we can assume that this person is referring to GreatSchools.org when noting a 9 ranking. The thing that strikes me as odd is that there is a specific number vs a range like 8 to 10. Many if not most of my clients who have school ranking as one of their parameters will most often want 8 to 10 rank for Elementary School. That is a reasonable and common request at Elementary School level but not on all 3 levels.
What bothers me most about someone asking for "a 9 ranking" for school is it leads me to the conclusion that this person thinks school ranking number is a constant vs an ever changing number.
Let's jump to the areas noted by the person who requested this post and see how this one main criteria alters and narrows even these modest area parameters. Referring to the photo above, nothing "paints you into a corner" faster than School Ranking as a parameter.
"Hopefully Eastside, Bothell, Kirkland, kenmore, Issaquah, Sammamish."
There are only a couple of high schools currently ranking as high as 9 or better in Seattle. But since this person noted Eastside let's skip over that for a minute except to say Ballard High School riding high at 9 right now is a big factor in the price run up there.
Kirkland is out, though one of my personal favorite Best Places to Live, given there are only two high schools Juanita weighing in at a 6 and Lake Washington High School weighing in at a 7. I clearly would not rule out Kirkland, but when I first saw this email I thought, well I guess it's going to be Sammamish…maybe Issaquah, to get all 3 schools ranking as high as a 9.
Bothell High School is running at a 10 as is Inglemoor in Kenmore. Would I or most of my clients exclude Kirkland in favor of Bothell or Kenmore? Not usually. So really have to be careful about the corner you are painting yourself into with this requirement. All things considered, some of which are not in this post yet but are in the email, I'd still be at Issaquah-Sammamish and probably Issaquah I-90 corrider for this particular person.
My general advice for people planning to have children or with very young children just starting school, is to set your ranking based on Elementary School only. Middle school is a can of worms mostly having to do with puberty. Limiting by High School rank leads you into a very small corner, which may be fine as long as you happen to like that particular corner.
– Below $425,000 (may be even going up to $500,000)
– single family home
– town home with no to very low HOA
– area where property value is appreciating. If I buy now (resale after 5 years should be a profit)
– crime should be low
– commuting to Downtown Seattle should be good.
– King County
– newer construction
– few foreclosures in the general area
– areas with construction quality/grade of 8 or more.
Let's hit these quickly:
King County OK though you can find lower prices outside of King and the Bothell option changes since most of Bothell is not IN King. I'd still be at Issaquah for that reason.
Newer construction…well depends on how you define "newer" but lets say 1995 or newer since home styles haven't changed much in that time frame.
Few Foreclosures in the general area – When you have a school ranking of 9 or better and a low crime criteria, you usually don't run into foreclosures generally except in a neighborhood where everyone bought at peak because it was built and sold at peak.
Low Crime is a given on the Eastside for the most part in the Cities mentioned, so not a big factor.
Commuting to Downtown should be good is where I get stuck as to Kenmore which is not known for its "quick commute" to most anywhere.
That leads us to the big one…price.
PRICE OF HOME
I ended with price, but in real life vs a blog post I START with price, because nothing draws a hard line faster than how much you can afford to spend.
I'm thinking Single Family Home is now out of the question and we are moving straight to townhome if "newer" is 20 years or less and High School is 9 or 10. Then we run into HOA dues that are likely going to be considered excessive. Let's assume for a minute HOA dues of $300 a month and an interest rate of 3.75%. Now we move price to a $425,000 Townhome or a $485,000 Single Family Home being the same, given the $300 monthly dues value at $65,000 of price.
Here's where the person who asked the question gets to go back to the drawing board with these questions.
1) If Kirkland only has two High Schools ranked 6 and 7 are you ruling out Kirkland altogether?
2) If the only place in Bothell that meets your parameters is in Snohomish County vs King County, do you drop the King County requirement? Bothell runs into 3 or 4 different School Districts pretty quickly.
3) If the only way to get a Single Family Home is to buy an old one vs a new one, do you stop at townhome or change the age of home criteria?
Without having to change anything you can get a newer 3 bedroom townhome in Issaquah High School…possibly Skyline High School, and pretty easily match that up with a high ranking Elementary and Middle School. Many if not most of these are close to I-90 for a pretty fast commute into Downtown Seattle. If 1995 to 1998 Single Family Home appeals to you more than a new or newer townhome, then Issaquah still an option.
Play with your own parameters now. Go to GreatSchools.org and put in the Cities you are considering and set the High to Low on Rank and you will easily see which schools you want to consider, or not, and note them by name. Once you have your complete list of schools it is easy for your agent to find the neighborhoods within those schools that fit your price parameters.
Point being that when you are using school ranking as a consideration you start there and you, the buyer, do the research to make an accurate and complete list of all schools that are an option for you. It is a parent's job to pick schools…or not. When using this method it is then better to have an agent set you up in the mls for alerts than to use a public site, since it is pretty much the only place where you can put in a big list of schools vs setting up separate searches for each school. That still leaves you in a bit of a jam since individual schools is not a "required" data field. BUT if you start at finding the neighborhoods by looking at sold property over the last year or more…well, it's a good start and good luck.
Personally, and for most of my clients, they pick their BEST WHERE first…and then find the best schools in that where, vs painting themselves into the corner of only being able to live in one place. Overall if this were my client I'd be adding Redmond to the mix and then choosing between Issaquah and Redmond.
As to Grade 8 or better as to construction, that's pretty much a given after piling in all of your other parameters. 8 is not very high as to quality grade and new or newer construction is usually an 8 or 9 in modest price ranges. I just spot checked several and most all in that price range are an 8. So leave that check point for last after you find a home and before you make an offer.