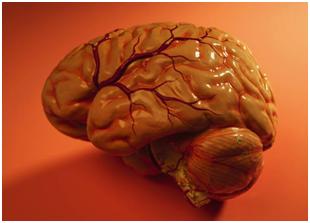 As you may have heard, the NWMLS has decided to no longer license the display of its member's listings on REALTOR.com® or to continue sending those listings on a broker's behalf, effective June 1, 2007. You can read details about this here. Perhaps this is the beginning of the end for the old standby? The lumbering beast that is Move.com reminds of another lumbering beast that was once in a state of corporate old age. However, I don't see Louis V. Gerstner, Jr. (IBM's CEO alumnus) coming to Move's rescue any time soon.
Anyway, because of this decision, if a broker wants to get their listings on Realtor.com it is now the IDX vendors responsibility to export or upload their client's listings to Realtor.com. Of course you could use to just Move as your IDX vendor, but given the general lack of innovation they've had on their web properties, I wouldn't want to go that route.
This is significant for many reasons. The first of which is the increased responsibility of IDX vendors now face. Historically, we just had to download MLS data and maintain web sites. Now, we have to do that and create & maintain feeds or mechanisms to other 3rd party consumers of real estate content (Trulia, Propsmart, GoogleBase, etc). Sure there are vendors like vFlyer or Postlets that help with this dilemma, but I suspect many brokers with any significant inventory would rather have their IDX vendor just automate everything.
The second of which, is now Realtor.com has to compete for the mindshare (to paraphrase Microsoft CEO Steve Ballmer) of "IDX Vendors, IDX Vendors, IDX Vendors" and "Brokers, Brokers, Brokers". If the happenings with NWMLS, become a nationwide movement and Realtor.com no longer has MLS support, then it will have to compete against Trulia, Zillow, and a cast of dozens for your listings.
I'm sure brokers and agents have many interesting things to say about Realtor.com, however as an IDX vendor I really don't care about the industry politics. I just want to serve my clients in a cost effective manner, make them happy, and make a fair profit.
Unfortunately, whoever designed this specification really has no clue as to how things should be done in the 21st century and didn't read my Adventures in Digital Listing Land blog post. Sure, if this had happened in say 1992, the approach they took for listings data uploading would've been a reasonable approach. And although I liked 1992, I don't use 486 66's anymore!
For comparison's sake, here's what I had to do to support Trulia (BTW – Oodle and Propsmart were equally easy to support, I'm just using them as an example because they read my blog posts).
Create an XML document that contains listing data, not unlike an RSS feed (OK, change some XML tags and tweak a few things, whatever)
Make sure listing photos are accessible via http urls (I already have them on a web site, so this is easy enough to do)
Tell Trulia what the url is for the feed, watch the listings appear on Trulia with no additional effort on my part
Blog about the pleasant experience
And here's what I'll have in order to provide a feed for realtor.com
Set up an FTP account with Realtor.com (great, one more username and password to lose)
Realtor.com requires pipe delimited text for listing data (everybody else uses XML, grrrr)
Realtor.com requires I upload the listing data to them via ftp (everybody but GoogleBase downloads it via http, yuck)
Realtor.com requires I upload the images to them via ftp (everybody else downloads them via http, lame)
Realtor.com requires I package said images up in a zip file (Nobody else has this requirement, Lame)
Realtor.com requires I name/number the images a certain way (Nobody else has this requirement, LAME)
Realtor.com prefers I resize the images to certain size (Nobody else has this requirement, LAME!!!)
Realtor.com prefers I only do incremental photo uploads (Nobody else has this requirement, are you kidding me!?!?)
Complain to Dustin (WTF dude!)
Explain to customers why I have to bill them for 8 hours of engineering time, instead of 2 hours (It sucks, I'm sorry, it's not my fault)
Blog about the whole rotten experience while I write my image zip / ftp uploading code.
When Zillow, MS Live Expo, Realtor.com 2.0 or the next great startup wants to get into the digital listing importing game, I have 3 words of advice, Embrace and extend. Or to put it in terms more people would understand, Copy Trulia.