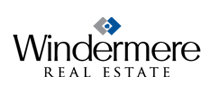 I've been way too busy at my current day job during the past year to play real estate mash up games at the level Galen has been playing at. However, it appears Windermere has decided to up their game and yesterday they released an improved & simplified property search feature on their web site.
On the plus side, I like the improved site's ability to see multiple photos of listings alongside the Virtual Earth map-based interface. It addresses one my persistent complaints that most map-based real estate search sites tend to share. I also like how they embraced what appears to be a trend of starting a property search with a textbox of a city name (ala Redfin & Estately) instead of a byzantine array of list boxes & check boxes.
On the minus side, the site only showed me properties when my search returns between 1 and 100 matches. I hate limits, especially small ones. I have a big monitor and a pretty fast net connection. My hardware could handle a thousand pushpins on the map if you let it. To channel Jerry Maguire – Show me the listings! I have Windermere's competitors on the other browser tabs – John L Scott's limit is 300 (good), Redfin's limit is 500 (better), and Estately shows me a 100 at time, but w/ no upper limit (I like the no upper limit part). I also missed the wide array of features & data that I've come to expect from Redfin or Estately. However, given Windermere's design priorities for this release were simplicity, rather than power & flexibility; I can't fault them too much for accomplishing their goals.
In any event, if you write real estate web apps for fun and/or profit, you owe it to yourself to read the Windermere Tech Blog. If you merely use real estate web apps, you should check out the new Windermere.com.