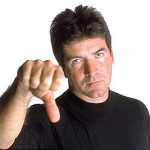 An alternate title for this post might be "The seller doesn't 'have to'…anything".
I am writing two offers today and the one MOST IMPORTANT thing to keep in mind when making an offer on a house is, the seller does not have to do anything during escrow except pack and move out!
In this market, if you have successfully achieved the lowest possible price at time of contract negotiations, there is often NO MORE ROOM for the seller to give at time of inspection negotiation.  This is not always the case, but is clearly more often the case IF you have achieved a hard bargain at time of contract. The better you were at getting lowest possible price in the beginning…the less likely you will get anything at all at time of home inspection "negotiations".
There is a misconception that the seller has to compensate, or even give a RA, about the negative items in the home inspection report. Not so! You have a Yay or Nay vote, that is true. You can say, "I don't want this house because of that $50 defect", in fact you don't have to give a reason at all. You have the right (in the Seattle area under our standard Home Inspection Contingency, assuming you attached one) to "cancel on inspection".
BUT there is absolutely nothing in the contract negotiations to compel a seller to fix or compensate the buyer for defects found during the home inspection timeframe. "Timeframe" the key word(s) there. IF you are going to cancel, there is a drop dead date for your having the right to do that. Every contract is different. Most often it is in the first 10 days from when you originally achieved a "signed around" contract. Could be 5 days…could be 7 days…pay attention to the blank as filled in on your Inspection Contingency.
When you make an offer, inspect the home as carefully as you can and make sure your initial offer "compensates you" for clearly obvious negatives. Inspection negotiation is no time for you to start wanting money for something you could easily have seen without the help of a home inspector. To be clear, you CAN do that. But do you want to lose the house because you didn't take that into consideration at time of offer?
Look at the date on the hot water tank, look at the date on the heater (sometimes harder to find), try to determine the age of the roof. Turn on all the lights, the appliances, flush the toilets. There are many things you can check before you are "in contract". Often with short sales and bank-owned property, you are pretty much buying "as is". Even with a regular sale, often the seller simply has no money to give in a 2nd round of negotiations.
Understand that your contractual rights are "yay or nay", and NOT that the seller "has to"…anything.