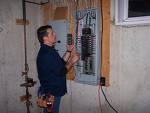 Trulia Voices is an excellent place to ask questions and also a good place for buyers and sellers to read other people's questions and answers. Zillow has a similar feature, but I am not as familiar with theirs.
Today a Home Buyer in Seattle asked:
Does anyone have recommendation on a good home inspector – competent, reasonable service fee in seattle area?
The answers will likely continue to come in for days, and they are already an excellent resource for anyone looking for inspectors that are highly recommended by those who use them most often. Save the link, as these answers tend to come in for days and weeks forward from the day the question is asked.
Feel free to add your choice of inspector, either on the Trulia Voices linked questions, or the comments here on the blog.