I'm very excited about two events that will be taking place next month at the Seattle Center on March 18 and 19, 2010 for the real estate community.   Full disclosure:  I'm actually involved on the planning committees for both.  🙂
The Pacific Northwest Housing Summit is on Thursday, March 18th and consists of panelist from across the country reprensenting all aspects of the real estate industry and various levels of government.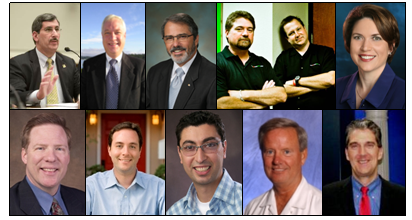 At this time, the featured panelist include (in no particular order):
Lieutenant Governor Brad Owen

David Horn with the Federal Trade Commission

Ohan Antebian with Realtors Property Resource (RPR)

Bret Bertolin with the Washington State Economic and Revenue Forecast Council

Spencer Rascoff, COO of Zillow

Stan Sidor Chairman of the Appraisal Coalition of Washington

Brenda Rawlins, President of the Washington Land Title Association

Frank Garay and Brian Stevens from Think Big Work Small

Marc Savitt of the National Association of Independent Housing Professionals

Ken Reid of Genworth Mortgage Insurance
We are still adding panelist to the event–I'm pretty amazed at how its all coming together!   It will be interesting to hear from these folks what they see for the near future of our housing market.   The Pacific NW Housing Summit has been approved for clock hours (some pending approval).    If you pre-register, you can save ten bucks (that's 2 or three lattes!) vs. signing up at the door on the day of the event.    Registration includes a gourmet boxed lunch from Gretchens on Thursday.
This event is brought to you by Washington Realtors and the Washington Association of Mortgage Professionals.

RE Barcampis no stranger to Seattle.   This will be the third Seattle REBC (not counting Bellevue's mini-REBC last year) and what I appreciate about RE Barcamps is that each one is unique and has their own personality.  I think this happens because the volunteers vary and even more so because the event is planned based on the attendees.    I'm betting that since this RE Barcamp is taking place the day after the Pacific NW Housing Summit, that we're going to see more sessions on issues far beyond social media.   This won't be your "typical" REBC…at least that's not what I'm expecting.   No lunch is included on Friday–but with all the great restaurants located near by, you won't have to travel far.   Even though REBC Seattle is free–your rsvp is greatly appreciated.
The venue for both days is going to be great.   It's located at the Northwest Rooms at the Seattle Center with tons of parking.   The rooms are designed for conferences and will easily handle both days formats…and there will be free wi-fi!    
I look forward to seeing everyone next month!