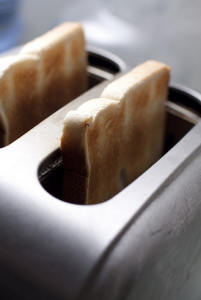 Earlier this month, I learned that a big bank is no longer accepting "third party underwriting".  Third party or contract underwriting is "private mortgage insurance".  Private mortgage insurance is often used when a borrower has less than 20% equity (or down payment) in a property.  When a private mortgage insurance company is issuing mortgage insurance to the the lender, they are underwriting the transaction.  Sometimes mortgage companies may use private mortgage insurance companies to underwrite files even when no private mortgage insurance is required.
From the memo:
"The clerical and support duty exemption to licensing under the SAFE Act (and other proposed regulations) for loan processors or underwriters who are employees taking direction and subject to supervision and instruction of licensed persons, does not apply to contract underwriters.

For all underwriters who do not qualify for exemption to licensing, including contract underwriters, compliance requires that anyone who is performing credit underwriting in connection with a residential mortgage be licensed as a mortgage loan originator….to perform credit underwriting tasks, each individual independent underwriter must have the applicable state license."
It will be interesting to see if private mortgage insurance companies move forward with having their underwriters become licensed mortgage originators.  If other banks follow and pmi companies do not license their underwriters, it would appear they're toast.   This bank is no longer accepting loans underwritten by pmi companies effective July 5, 2011.
Borrowers would need 20% down payment to obtain conventional financing, if pmi ceases to exist or consider FHA, USDA, VA financing or a combo mortgage (yes, second mortgages are starting to come back).
Update:  Some lenders may still underwrite the loans with higher loan to values – some banks are are firing warning shots that they will not accept loans only underwritten by a private mortgage insurance company if their underwriters are not MLO licensed.  It's going to be interesting to watch this evolve.
Photo credit: John McClumpha via Flickr