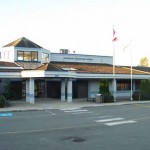 Many parents or "to be" parents use School Rankings as part of their Home Search Process, and I generally support that wholeheartedly. BUT something is amiss!
I don't know what just happened. Possibly a new set of test scores just came out? The lineup of schools on most School Rating sites just shifted, and the results are staggeringly "off". One is always forewarned about using these sites as indicators of a school's net worth, or an indication that your child will get a better education. But usually they follow the sequence from high to low that blends with the overall frame work of areas and home prices and long term supports for what I call "the lineup" of "Best Schools".
But for some reason, one of the long term lowest ranked schools just jumped up to highest. Usually the top 1 to 5 schools stay in "a pack" and move around. One year one is "the top school" and then it moves to 2nd place. 3rd can jump to first…and so on.
The 10th ranked school RARELY jumps from tenth to first overnight! I've never seen that happen before, and I am seeing it happen today. It could have happened in the last week or so. I don't check them every day.
Be forewarned…something is amiss. I can't put my finger on exactly what caused this recent change, and it is fairly overall across different schools and different ranking sites. Just be forewarned that if these sites were ever reliable and/or you have considered them to be so, and I generally have over the years, there is something rotten in Denmark at the moment.
I strongly suggest you not use them in your home search process until we can figure out what the heck just happened.