A week from today, Saturday January 14th, there will be a fun event commemorating the 50th Anniversary of "The King" at The 1962 Seattle Worlds Fair. For those who may not know, The Space Needle was built for that event. The World's Fair that is, not Elvis coming to it. 🙂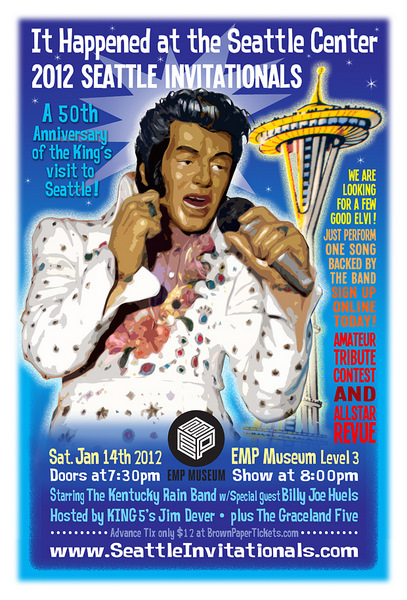 I already have my tickets for me and Kim and my two sisters. I got mine for only $12 each via Brown Paper Tickets.com. More and ALL details HERE.
Seeing an Elvis impersonator has been on my "Bucket List" for a few years. Once I was even IN Vegas and missed it. So this is a good opportunity for me to have some fun and cross an item off my Bucket List…both at the same time.
Hope to see you there…at the 50th Anniversary Party of The World's Fair!