With the new year, I resolved to talk less and do more about the "stacked deck" faced by buyers in the traditional real estate broker system. And since it's still January…
One of the great benefits of getting my broker's license has been getting to see how the broker system operates "behind the curtain." While I've seen and learned alot, there is one "sales" tactic that is particularly odious, at least to the exten that it takes place without the buyer's knowledge. And what is this tactic?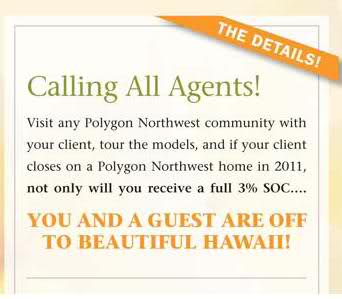 This is a clear-cut and unequivocal conflict of interest — can there be any reasonable argument to the contrary?
A conflict of interest is a fact of life, and that alone does not disqualify the broker from providing competent representation to the client. But a conflict must not be concealed from the client. Just the opposite: A conflict of interest must be disclosed, or the client is at serious risk of getting screwed. If the client knows about and agrees to this additional compensation, that's fine. But if the buyer closes on a house that includes such an "SOC Bonus" without knowing of or consenting to it, the buyer has been done a tremendous disservice.
Needless to say, this type of SOC Bonus is relatively common and entirely consistent with MLS rules. No surprise there — the MLS was founded by "seller's agents" because originally all brokers worked for the seller. So it should come as no shock that the system they developed seriously favors sellers. (Indeed, Ardell has noted previously that the "prime directive" of the NAR is to promote the value of property, and the only way you can do that consistently is by promoting the interests of sellers.)
So what can be done? Why, pass a law, of course! Ironically, an undisclosed SOC Bonus like this one is already arguably illegal under the current law (as a conflict of interest that must be disclosed). But I'd wager that an arguable interpretation of the existing statute doesn't get much traction out in the real world, and the only solution is to amend the statute to specifically prohibit this practice.
Therefore, I propose an amendment to the relevant statute (RCW 18.86.080) that reads as follows:
(8) If a seller pays any compensation to a buyer's agent or a dual agent, whether directly or indirectly, the full amount of the compensation must be disclosed to the buyer in writing before or at the time of signing an offer in the transaction.
Whaddya' say, RCG Community — you got my back on this one?