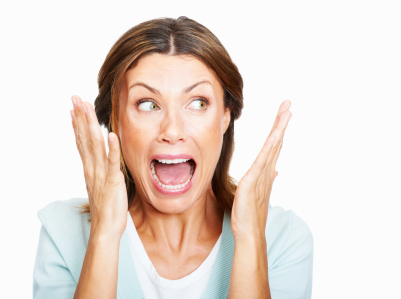 There is a buzz going on among fellow mortgage bloggers about how days may be numbered for mortgage blogs. This is as a largely the result of guidance issued by federal regulators late last year specifically on social media. When I first read this guidance, my initial response was "so what? This is pretty much what lenders are supposed to be doing anyhow"… stuff like properly quoting rates, not being misleading to consumers, etc.  It's also my opinion that this seems to be written in favor of mortgage banks and not mortgage companies. The big banks seem to not want loan originators who have or express their own opinions.
After more thought and discussion with other mortgage bloggers, I can see the real issue is the compliance factor. Many mortgage companies are already stretched with the cost of compliance with just the day to day operations of originating mortgage loans. It's my understanding that some lenders have made the decision to just not allow their loan officers to have any independent sights or social media sights (like Facebook or Twitter) as this is the easiest route…no extra compliance cost (additional personal hours) and less risk.
Blogs typically have information released freely and quickly. There are times that I have done "live post" when I'm covering an event, such as the Fed testifying before Congress or to illustrate how something like that may impact mortgage rates. I'm not sure it's feasible for a compliance officer to be able to regulate and approve everything that a loan officer says or does with social media – imagine a person having to approve any comment or update you put on Facebook or Twitter… it's simply not realistic and it's no longer "you" being social or in the moment – it's you-approved by your employer.
The thought of me no longer being able to blog or to no longer have my  blog, The Mortgage Porter, which I began back in 2006 is absolutely depressing. I really enjoy writing and sharing information with my readers about mortgages, including the process of financing a home and various mortgage programs. At times, it's even been therapeutic by allowing me to vent or "rant".  Blogging and social media has brought me so many wonderful opportunities and experiences that I would not have had as a non-blogging mortgage originator.
When I began my blog, it was because of a lack of information, or actually because the wrong information was being shared by the media about loan officer licensing. I never dreamed anyone would read it or that people would actually decide they want me to be their loan officer because of the information I freely shared with them – information that they could not find anywhere else!  I use my blog to share information with potential clients – like "what is a letter of explanation" and sometimes, I'll write a post just to address an answer to a clients question… if they're asking it, odds are somebody else is searching for that answer too.
I fully agree that content on mortgage blogs must be compliant – however doing away with mortgage blogs is a travesty.
Less information and less transparency is never good for the consumer.
Good thing I have a back up career! 
Stay tuned.