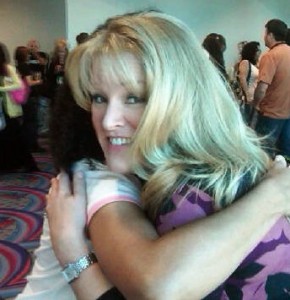 The original expiration date of the first time home buyer tax credit is today.   This means that escrow companies, title companies, funders at mortgage companies, courthouse runners, the county recording clerks and anyone else who is involved in the final process of a real estate transaction are very busy today due to the increased volume.   I expect receiving recording numbers to take bit longer than usual.
I hereby declare today, November 30, 2009 National Hug Your Escrow Officer and Funder Day.   Give 'em a break and show extra compassion and patience for the what they may be experiencing today.  
Perhaps this should be an annual (if not daily) event.
Hugs!  🙂