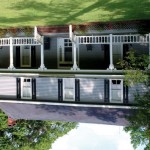 Five to one, more people are asking me if they should sell their home vs. if they should buy one. That said, I have more buyer clients than seller clients. Those buyers are simply not asking IF they SHOULD buy. The most difficult scenarios are those who need to do both at the same time, who cannot buy unless they sell, and who don't want to put their home on the market until they know where they will go if and when it sells.
I ask three questions when someone calls or emails me asking if they should sell (now).
1) Why are you thinking about selling it?
2) When did you buy it?
3) Have you "cash out" refinanced it since you bought it, and if so, when?
When you read articles like this one, and see that Seattle Area home prices are at April 2005 levels (I agree) and peaked in May of 2007 generally (I say July 2007, but close enough), it should tell you that if you purchased during that timeframe, and even between April 2005 and present, it is highly unlikley that you will be able to sell it without bringing money to closing.
Funny…no one talks much about "bringing money to closing" these days, though it happens probably at least as often as a "short sale". Everyone assumes "upside down" homes are "short sales", when in fact many sellers simply walk into closing with a check the same way that buyers do. Even people who are qualified to do a "short sale", often have to bring money to closing. Just because the home sold for less than was owed, does not automatically mean that the difference was waived permanently or temporarily. Sometimes the owner pays it in full, and sometimes the owner pays it in part.
Let's take a somewhat ludicrous example to make that point. Say the net proceeds of the sale is $500 short from covering all expenses. Likely that $500 is going to be paid by someone, and not worth going through the "short sale" process. Another example: If someone is making their payments, has $100,000 in the bank and makes $120,000 a year and is "short" $20,000, not as likely that the lienholders are going to approve a short sale. That "seller" should be bringing $20,000 to closing. This is VERY important for agents to understand as many are listing homes as short sales simply because the amount owed is in excess of current fair market value. That is NOT the only criteria to "selling short" without bringing the needed difference to closing. If the owner can choose to stay in the home if they are not approved for a short sale, if they have the means to stay and plan to stay if they are not approved, that home should really not be on the market.
Given the knowledge we have that current prices are at April 2005 levels, give or take, let's apply that to a specific example:
Should you sell your home if you bought it in January of 2004, and are relocating with your family to another State? Let's say it is a 2,400 sf home in Redmond in X neighborhood, for example. I see several sales in the tax records of 2,400 sf homes in that neighborhood in the 1st quarter of 2005, all selling at approximately $530,000 which is about $100,000 more than they sold for in early 2004. Cost of sale is about 8%, so let's call expected net proceeds after sale and possible repairs at inspection at about $90,000. Always best to round down to worst case scenario. Let's call it $75,000, because you don't want to put your house on market with the highest of expectations. Great if you get them, but not great if you have a vacant house on market for 6 months because you "want" $90,000 net proceeds.
If you would sell it if you could walk away with $75,000 plus your down payment back, then yes you should probably sell it. One reason you might want to rent it is if you want to "leave the door open" to possibly coming back if you don't like your new job in that new State.
If you refinanced that same house in 2007 for $650,000, then you likely want to rent it for some period if you can, so you can take the loss as a write off by turning it into a rental property vs. a primary residence before you sell it. Check with your tax accountant before putting it on market for sale.
I can't go through a lot of examples here in the blog post, but know that:
Why are you selling it?
When did you buy it"
Did you do a cash out refinance after you bought it?
are the three most important questions to be answered, that the person who is advising you needs to know before answering the question.
If an agent says "YES! You should sell it!" without asking these questions before answering, that probably means they just want a listing so they can get buyer calls from the sign and advertising, and use your home as "inventory" to get buyer clients. 🙂