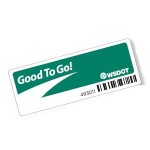 Before we talk about the potential future impact on Real Estate of charging up to $10.00 a day for traveling on the 520 bridge, let's look at a few notes.
1) The first guy to use the Bridge since the toll was put in place was going 76 miles an hour. Why? Reportedly because the rate you pay is time dependent, and he only had a few seconds to beat the higher toll cost. When the car or cars in front of you are traveling too slow, and upping your intended cost of making it through the toll indicator…well, we might be seeing a little more "road rage", I think.
2) Traffic on The 520 Bridge is reportedly down 45% and the I-90 Bridge traffic is reportedly up 20%. Not much more on that until we get past the Holidays. Plus I'm sure there are many who are not wanting to be the first guinea pigs of the new system.
3) On a personal note, I heard Kim griping as he was registering his pass. He purchased it at Safeway. He said there were 7 or 8 pages of data needed to complete the online registration. Sounded like they wanted his blood type and shoe size to get to the end of it all. 🙂 …and the Good To Go Sticker is still sitting on the table.
When you think about the potential of paying $2,000, give or take, a year to get where you need to go, I would think this change makes it that much more important for you to live on the same side of the bridge as where you work.
Moving to that same side of The Bridge will likely impact those renting vs owning more in the first year. Buying in a location that does not involve the toll will also have it's impact in the first year of operation. But actually selling your home to buy elsewhere due to the cost of the new toll? I doubt that factor alone will be the single impetus for moving…but it might just be "the straw that broke the camel's back".
If it continues to make getting the the other side much faster…well, many may think the toll is worth the added speed. Some will move, just "on principle".