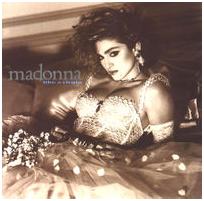 Ever since I started my own blog, I feel like a virgin. It's like I'm blogging for the first time. I feel so shiny and new. Although, there's one thing I haven't quite figured out. Perhaps the multi-bloggers out there can chime in. You see, I'm not quite sure where my blog begins and Rain City Guide ends. Right now, I try to keep the geekier stuff on my blog and the more general interest stuff here. Of course since Rain City Guide has such a large audience, there's always the temptation to post everything here (even if it doesn't belong here).
For example, I'm getting ready to start work on the next version of Zearch (codenamed: NIMITZ). I'm thinking about putting my design ideas & implementation notes on my blog. Does it belong there? Well, I think I'll cross-post things that pass the floor wax and a desert topping test. If it's geeky and real estate-y or blog-y (BTW – are those real words? It's so much easier to add a -y than spell out real estate related or blog related) I probably should post on both, but keep the meat on my blog (kinda like what I did with my blogging with Word 2007 post).
I'm sure many folks who participate on ActiveRain face similar dilemmas. The Queen of RE blogging has given me her advice, but I figured more advice is better than less advice. Besides, I don't have as much dirty laundry to air as she does. I guess I'll just do what Madonna would've done. I'll just get into a groove and post where it feels so good inside. Ooh baby… Yeah!