I like this first picture of a TV placed in a main floor or lower level bedroom because honestly, here in Seattle, this is often the case. In fact this particular photo reminds me of the house I sold for Dustin Luther, the owner of Rain City Guide, a few years back.
The light streaming in from the left reminds me of the french doors he had leading out to the deck and yard. I sold a similar home with french doors out from the bedroom on the main level over in Phinney back in 2005 or so.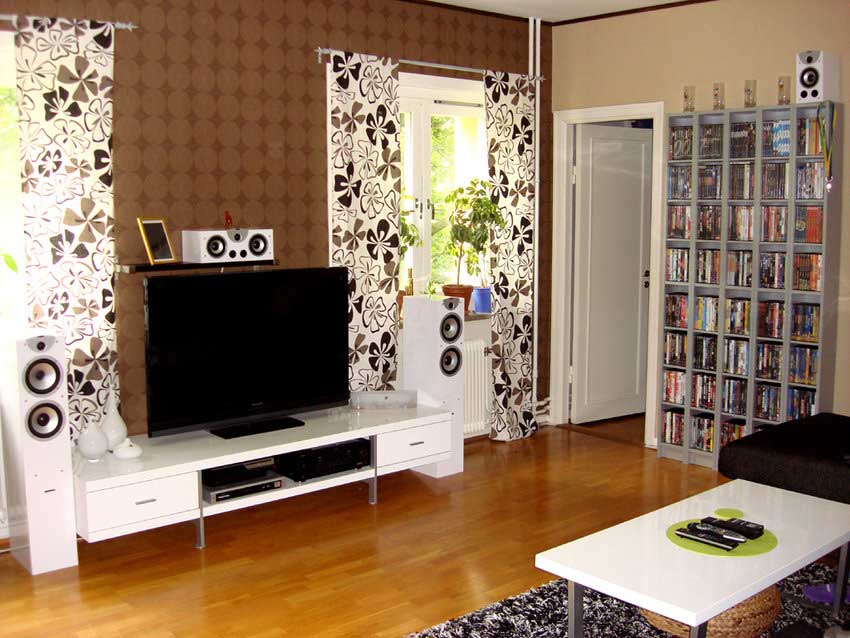 If you are buying a reasonably priced home in Seattle vs on The Eastside, the above photo likely represents what "a family room" will look like, given homes built in the early 1900's didn't have real "Family Rooms" or even Formal Living Rooms and Formal Dining Rooms to a large extent.
The next photo cracks me up as it reminds of the time when high ceilings, loads of windows and lots of natural light was first added to "The Family Room" and it was renamed "The GREAT Room". I remember John Orobono saying to me, "Ardell, we love our new house, but I have to hide in the closet with a TV to watch the football game, because there is too much glare on the TV during the daytime".
Of course they make "low or no glare" TV screens now to assist with this "problem".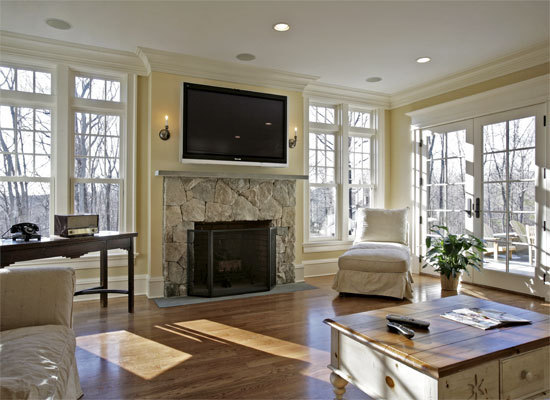 Over the Thanksgiving Holiday I was playing Just Dance 4 at my daughter Tina's. This lower placement in the photo below is likely more common for today's family that plays games on their TV and watches "TV" on their laptops. 🙂

The above picture reminds me of my friend Kevin Tomlinson of South Beach Florida as it has that monochrome austerity with a bold splash of color that he favors as to Interior Design.
So back to the original question "Where Does the TV Go?" Well…builders…NOT over the fireplace!