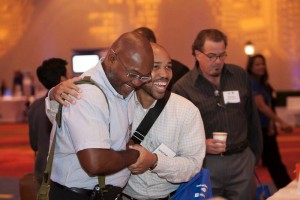 Hey RCG Community!  I'm super-excited that I'll be returning to Seattle for an Access to Capital event that Dun & Bradstreet Credibility is hosting this Nov 12. The event is all about helping small businesses get the money they need to grow their businesses.
We've been running these events all over the country (Los Angeles, Chicago, Atlanta) and they've been crazy successful events in terms of helping get small businesses funded… (No kidding, tens of millions of dollars of funding have come out of our first three events!)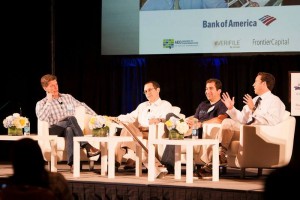 I realize that this isn't a "real estate" specific event, but from my experience a lot of people in the real estate community are looking for funding and/or know business owners who would love to be able to fund their growth. Specifically, I've met and heard stories from many real estate investors at previous events who are looking for innovative ways to fund the purchase of investment properties… and know that most Realtors are active in their local business communities.
At the one-day event, we will offer two main things:
Access to Lenders: At previous events we've had dozens of representatives (typically 50+ people) representing over 20 different lending organizations, and I'm sure we'll have a similar turn out in Seattle.   Best part, before the event we will work with attendees to schedule one-on-one meetings with their choice of lenders.
Funding Education: We'll have panels, spotlights and speakers that will get down-and-dirty and show you how to prepare your business to get funded.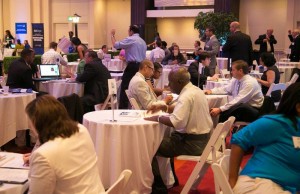 It's worth noting that the lenders who show up represent the full-spectrum of options for small business owners.  In the past, we've had representatives from large banks (Wells, BofA, etc.), representatives from community banks, representatives from alternative lenders, crowdfunding organizations, venture capitalists and more.  Most people are blown away by the number of options that they have!
Obviously, I'm hoping that the RCG community can represent well at the event, so I'm giving you'all access to a Super-Early Bird ticket!
A bit of serendipity…
At our Chicago event, I made all kinds of friends and have loved seeing multiple companies take off.  But one guy in particular has been hitting home runs left-and-right with his BBQ'd Productions company.  He recently announced that through connections he made at our event, he's not only gone on to get funding through an innovative small business program offered by Sam Adams: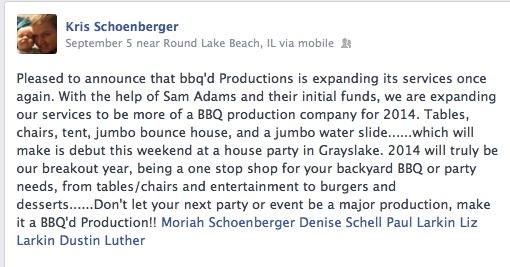 But it gets better!  His business is even getting featured on an upcoming bottle of Sam Adams!

Anyway, I tell this story, not because it's a "success" story from a previous event, but rather because I think it highlights the importance of taking chances for entrepreneurs.  Kris took a chance on the event… met up with some great people… networked, networked, networked… and is making great things happen!  I've become a firm believer that one of the keys to turning the economy around is helping more of these innovative entrepreneurs and I feel super fortunate that D&B Credibility is organizing these funding events to do just that!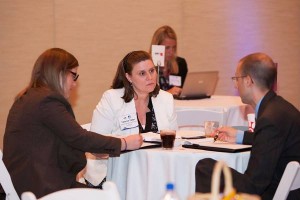 Now's your chance to take a chance!
Sign up for a ticket while they're discounted on top of Super-Early Bird Specials! (note: we haven't started to do any real marketing around this event yet… but it will come and it will be big!  I'm only pushing this out early because they let me and I love that I can offer something great to the RCG community!)
And of course, let me know if you have any questions!