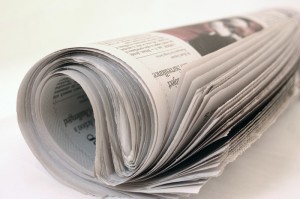 Having gone to college in NYC, I was indoctrinated at a relatively young age into believing that the New York Times was the "paper of record," a bastion of journalistic integrity, a font of inestimable wisdom.  Today, I grew up.  I've seen the light.  I now recognize the New York Times for what it apparently really is: A shameless, self-promoting spout for an exclusively East Coast world view.
The source of this revelation?  An article in today's NY Times.  As stated there:
"The sale of The Post by the Graham family, which owned it for 80 years, leaves The Times as the nation's last major newspaper run by a family."
Uh, that's flat-out wrong.  The Seattle Times has been owned and operated by the Blethen family for 117 years.  Indeed, Wikipedia provides perhaps the perfect rebuttal:
"The [Seattle] Times is one of the few remaining major city dailies in the United States independently operated and owned by a local family (the Blethens)."
I guess it's true, anything west of the Hudson river really isn't that important in the first place.  Or perhaps Seattle just doesn't qualify as a "major" city.  Whatever.  But I did make sure to let the Times knows of this rather shocking breakdown, which – conveniently? – promotes the NY Times.  I mean, who doesn't love the last remaining family-owned anything?
UPDATE: Hmm, I guess my message got through.  Now appearing at the bottom of the article in the NY Times (link above):
Correction: August 8, 2013

An earlier version of this article erroneously attributed a distinction to The Times. Several newspapers serving major American cities are still family-run, including The Seattle Times, which is owned and operated by the Blethen family.  The Times is not "the nation's last major newspaper run by a family."
A resounding victory for truth, accuracy, and family-owned businesses everywhere!!
When you buy custom research paper here, all revisions and editing services are provided without additional cost from you.