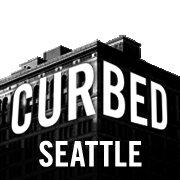 Today I excitedly Welcome Curbed and Eater to Seattle.
Curbed.com and Eater.com are well known for their fast and furious blog postings in NYC, Chicago, DC and their National Site.
I highly recommend that you bookmark both Seattle Curbed and Seattle Eater and make them part of your daily reading. Unlike other local blogs, Curbed generally has a paid staff of blog posters, so you can expect a quick flurry of relevant postings that will continue on a daily basis.
Curbed, always fun and always something new, a welcome addition to the Seattle Blogosphere!