"Little Darling…it's been a long, cold-lonely winter.  Little Darling, it seems like years since it's been clear.  Here comes the sun,"
…so "they": say.  I'm delayng this listing one day from Wednesday to Thursday, hoping for a bit of blue sky and sunshine.  My iPhone tells me it will be sunny from Thursday until past Sunday!  Do I dare believe it!?!?  Oh well, I'll have some backup gray sky photos just in case.
Planning to run around taking as many sunny photos of other listings on Thursday and Friday too.  Anyone with snow photos ought to do the same.  Thursday is Picture Day..with Friday as a backup.
This morning I was singing Sesame Street's "Sunny day, everything's A-OK" but it was driving Kim nuts…so I switched to the Beatles.
*****UPDATE******** yes the sun came out!  Replacing the gray day photo with sunny photos!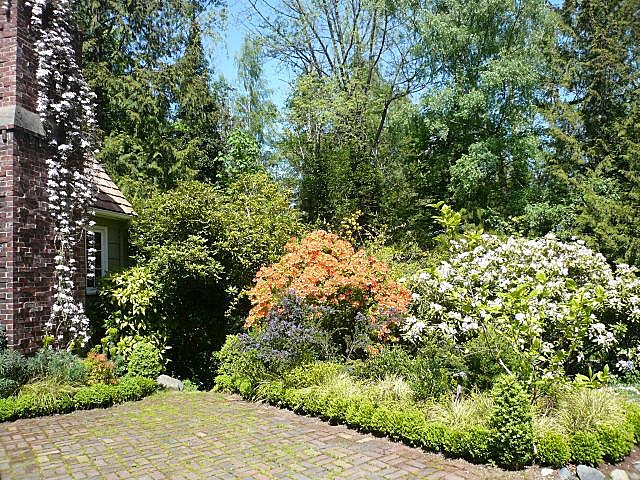 That's pretty much the identical photo that I had, but with a BLUE sky.  YAY!!!
This one that the owner took is awesome.  He climbed on a log in the creek.