Style Trends in Kitchen Cabinetry, Exterior Paint Colors, Interior Paint Colors and other choices for your home, based on recent sold homes in The Seattle Area.
Kitchen Cabinets Shaker Style with recessed flat center panel and hidden hinges.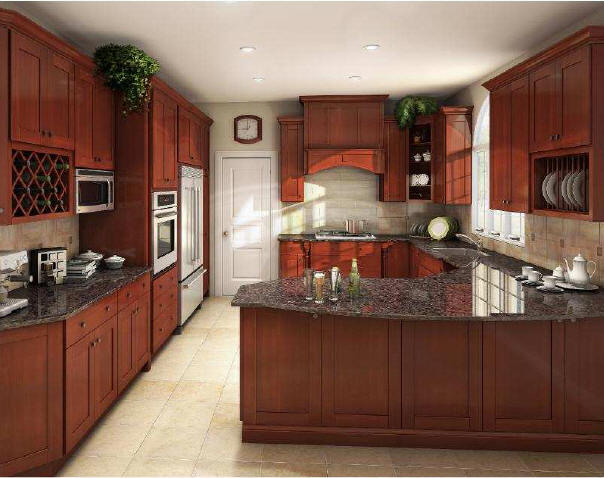 Definitely one of the most popular styles in various colors and NO hinges showing.
What's not Hot? Hinges showing and/or a heavy OAK grain pattern in the wood.
Paint Colors While true neturals like Manchester Tan continue to be the best if the home has one overall color, I am seeing quite a few green and green/gray tones in homes sold recently. White ceilings with the Hillside Green paint seems to be the most popular right now.
Two good choices from Sherman Williams Pottery Barn Spring colors are Hillside Green and Urban Nature.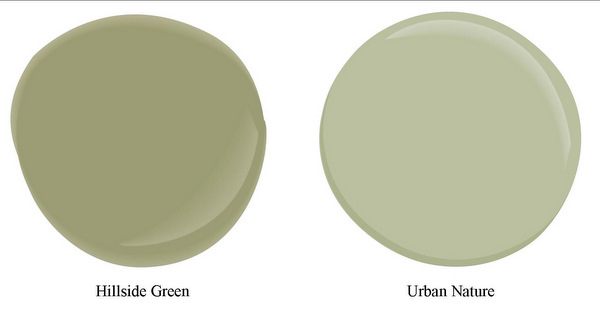 What's NOT hot in paint colors? The deep red and blue colors that were popular a few years back, with every room a different brash color.
Counter Tops Still no real consensus on what color of granite..but granite is still the best choice vs tile countertops. Though for some unknown reason people don't seem to care much if it is slab granite or granite tile squares, if it is a quality job. Having a granite bullnose edge vs a wood frame edge seems to be the deciding factor.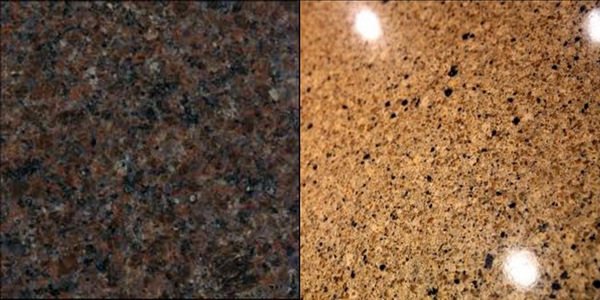 One of the reasons I'm reviewing Style Choices today is I am meeting a client at the Show Room tomorrow to select granite and tile. Will be interesting to see what she chooses. The lighter color on the right is usually the safer choice. but it depends on the cabinet color.
Tile Size, Color and Shapes Often tile is the hardest choice as there are so many different options and uses for floors, back splashes and tub surround accents. While granite is definitely the counter top of choice and hardwood is the definite preference for flooring in the kitchen and the entire main floor, tile is still used abundantly. Except for the main floor 1/2 bath "powder room", hardwood is rarely used in other bathrooms. Tile still the #1 choice for bathrooms and laundry rooms. Tile is also the #1 choice for showers (vs one piece fiberglass units) and for tub surrounds.
I'm still seeing some subway tile, but it's a very limited choice that I don't think is going to withstand the test of time well. That could be from my many years standing in real subways, which are generally not the most happy and attractive places to be.
Glass tile still popular, but only when mixed in with stone tile. Oblong textured tile is awesome, but also limited use given it's contemporary feel. Solid, neutral 12″ stone tile still a favorite for tub surrounds and flooring. Below are some of the most popular current choices as seen in both new homes and remodeled older homes sold recently.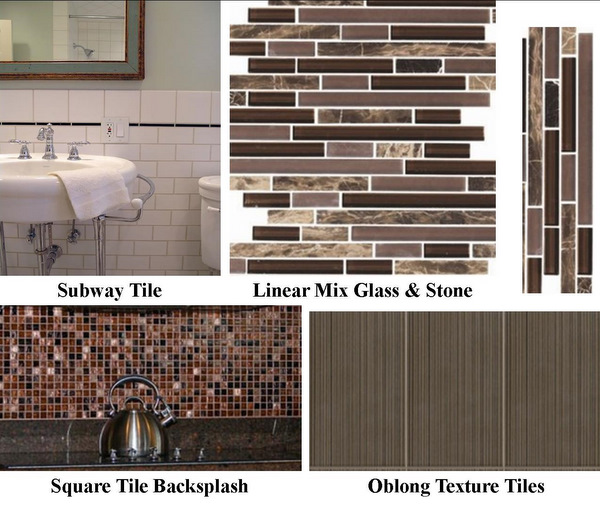 What's NOT hot in tile in The Seattle Area? Travertine, Terra Cotta and other ornate styles that work elsewhere, but not here.