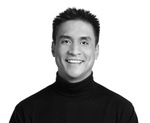 [Editor's Note: I get asked all the time if people from outside of Seattle can write for Rain City Guide and I always say no… I really like keeping RCG as a "Seattle" thing. However, recently Joe Salcedo of the Reno Real Estate Blog reached out to ask if he could publish a one-time post on RCG about his experiences with the Reno, Nevada market and the insights it might provide to the Seattle community… and I bit. I've published the article below. Enjoy! ~Dustin]
In August of 2005, our real estate market crashed.   It's been five years and we're slowly trying to get back on our feet.  I'm here to share some of the lessons I've learned along the way; the prodigal brother, if you will.
I started with a blank page.  One weekend after, baffled and fascinated and my curiosity violently piqued, here's what I found out about your market:
If you waited until Seattle home prices went down in July 2007 (before you realized the market was having problems), you're going to be at least one year behind.  Check for other signals. Home prices take too long to reveal itself profitably.
In Feb 2006, less than a year after the Reno real estate market crashed, I called an emergency meeting (coupled with other factors like plunging housing starts and declining home builder stocks) after being greeted by this chart: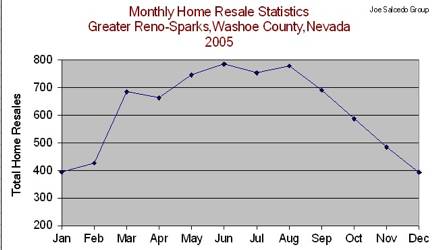 Yes, all markets are local but we all came from our mother's womb.  Like a bearish stock market pulling down three out of four stocks with it – (both weak and strong companies) – majority of real estate markets fall with the general market.   Follow the home builder sector group in the stock market (Investor's Business Daily tracks it every Monday). Check housing starts and building permitsto see a glimpse of the future: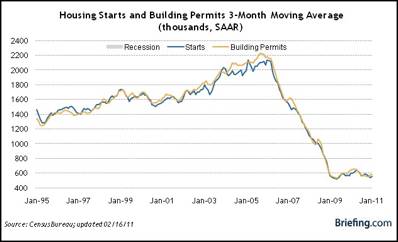 For potential sellers: Consider cutting your losses short.  If you're barely making it with house payments (perhaps using borrowed money just to make it) and hoping that the market would change soon, perhaps it's time to think about making some tough decisions.  Distressed properties tend to pull home prices down further (see: notice of trustee sale graph below.)
If you're comfortable with your mortgage payment (you bought a house on or before June 2005) and moving is too painful, it's ok to stay; just know that based on present real estate conditions, it may take a few years before your house will appreciate from the price you bought it.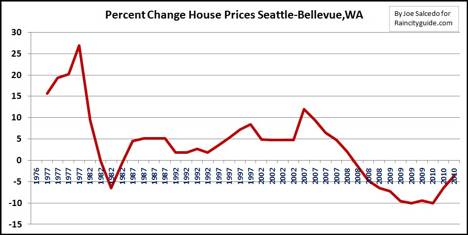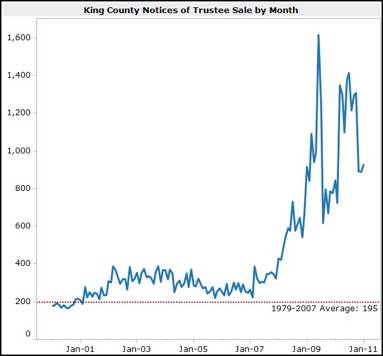 (From SeattleBubble.com)
Short sales and foreclosures are like a mysterious disease that defies normal market cause and effect.  Inventory could be down, demand up, but price still down.  This has been happening in our market since 2007.
And like your resident queen, the author has made premature bottom calls by not taking into account the "black swan