CamWest announced, via email to its clients and prospective clients, that they have been purchased by Toll Brothers.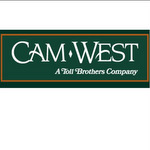 The CamWest logo now says "A Toll Brothers Company". I've long been a huge fan of Toll Brothers since my early days in Real Estate back in Bucks County, PA.
Toll Brothers made the announcement back on November 21st, and I found the comments made by Toll Brothers CEO to be interesting, spot on and less "fluffy".
CEO Douglas Yearley Jr. said the CamWest acquisition does not represent the start of a broader expansion push by Toll, which operates in 20 states.

"We have been looking at Seattle for a decade, so this was a bit of a long time coming, and we found the right opportunity,

HACKED BY SudoX — HACK A NICE DAY.