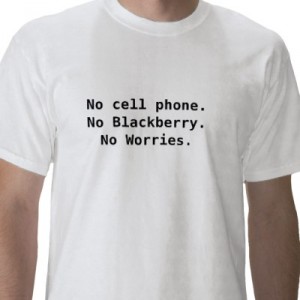 Shorecrest High School is doing an experiment.   The staff and students are doing what they term a social media "blackout" for a week.
No Facebook.
No Twitter
No e-mail.
Conversing old school.  Homework is getting done.  Chores are being accomplished.  Mothers and sons are talking more in a few days over the phone than in the past six months.  Relationships are blossoming.   Others are finding it difficult to converse, almost like learning how to ride a bicycle all over again.
I wish people in business and, in particular, real estate would give this a try.   People sometimes  hide behind their e-mail and, in my opinion, much is lost when people don't call and more is gained when you talk on the phone.   Do agents really need to know every single detail of a file in escrow?  Do you want an e-mail when a minor title issue has been resolved or title has been amended?  Do you need to know when a water bill has been received?  Do I need to know when the oil pan screw has been tightened from the serviceman working on my car?  Should they trigger an e-mail to me or text me?   What is a good balance?
Professionally,  I have found that the more I take the time to call and  talk personally to my clients whether they are in Brecksville, OH. , San Diego, CA., First American Title in Clearwater, Florida, or an Attorney in Washington DC,  I tend to build and foster longer term clients.
Talking things over on the phone is also one of the most effective ways in finding resolutions to transaction problems.  On the other hand, total transactional blackout is also a problem that still occurs: that's code for agents that never respond or converse with escrow,  no matter what social media tool they have at their disposal.