If you have carpet over a sub-floor vs a hardwood floor, take the time to walk around the way a potential buyer will and pay attention to floor squeaks. Often people perceive that these squeaks represent a structural problem with the house vs recognizing them for what they truly are. Most often they are the subfloor no longer being tightly attached to the floor joists.
To fix the squeak without removing the carpet is a fairly simple process. Unfortunately this method does not appear to be widely known in the area, so I thought it was time to offer this information. I am surprised that when new carpet is put down, the carpet installers almost never address squeaks before doing so. If you are getting new carpet, you can rip the carpet up and fix the squeaks before the installer comes. But if you already have nice and newer carpet, this method works well.
All you need is this simple Floor Squeak Repair Kit.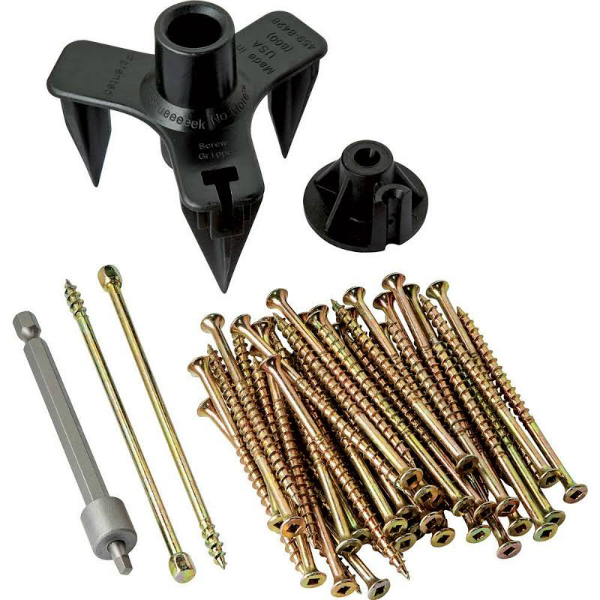 You locate the floor joists and use the tripod to screw in the break-away head screw to the correct height. The notch on the tripod is the tool to help break the head off just below the top of the joist. You don't have to remove the carpet and you should see no evidence of the repair or be able to feel the screw when you are finished. The other tools are for making sure you are at a floor joist and for making sure you are at the right height after the screw is in place and before you break it off.
Here is an excellent step by step video on This Old House that you can also find going directly to YouTube.
You might be able to buy the kit in person at Rockler's in Northgate or just order it via Amazon. I would say order this exact kit because then the step by step video above will exactly match the tools you have available in the kit.
After watching this video and seeing that you can buy this kit for $25 or less, you will wonder why you have lived with that floor squeak for so long or put your home up for sale without fixing the floor squeaks first.

DO BE SURE THERE IS NOT A HARDWOOD FLOOR under the carpet as you don't want to fix a squeak by ruining a hardwood floor. Fixing squeaks in a hardwood floor is a different process done from the underside vs the top, for obvious reasons.
********
ARDELL is a real estate Broker with Sound Realty and can be reached at ardelld@gmail.com or 206-910-1000.