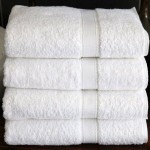 It's "YAY DAY" over at Seattle Bubble today, as "The Tim" reveals to his readership that now was HIS "time to buy", for his own good reasons.
In his post this morning titled "Guess What?"The Tim has a cute picture of him in "Domestic Mode" jokingly cooking up some "Top Ramen".
His parting line?
"Sympathy cards may be mailed to 3601 Wetmore Avenue, Everett, WA"
I wanted to send The Spa Collection of bath towels vs a "sympathy card", but opted to follow Tim of Legacy Escrow's lead and just put the money in The Tim's Tip Jar via Google Checkout and let him pick out his own House Warming gift.
Also of note, The Tim used our fellow RCG writer Craig's firm to purchase the home, as noted by The Tim in the comments.
" We used attorneys Marc Holmes & Craig Blackmon with WaLaw Realty…"
The Tim will be following up in the days to come with the details of his home buying process, so be sure to tune in as he reveals all from a "1st Time Homebuyer" perspective.
Congratulations to The Tim and his lovely wife from RCG! May you enjoy your home for many years to come.