The King County Tax Assessor's office recently added the photos they have available on line.  It's a pretty cool feature where you can possibly see the history of your home.   I wrote a post showing old photos of my former home on North Lake in Auburn and how to obtain the King County Tax Assessor's photos.   However, I learned today is that the King County Tax Assessor's office is also making note of the asking price on listing flyers and the comments are available on line under the "property details" section.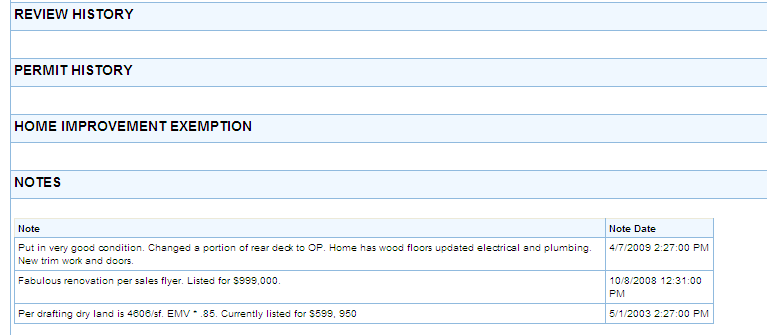 Check out how it's noted on October 2008:  "Fabulous renovation per sales flyer. Listed for $999,000".    This is not my home but I have knowledge of it and I can tell you that it never sold for anywhere close to that…in fact it never sold. 
It's amazing to me that King County is looking at listings and making notes such as this about any property.   Sure enough, the following year, this property's tax assessed value increased by just shy of $100,000 (or 12%).   
Did the listing flyer impact the tax assessors opinion of value on this home?